Today, more than 4.4 billion apps are available for download on Google Play and the App store combined. To attract users' attention among all these proposals, it is essential to create striking visuals.
Icon, preview visuals and screenshots are elementary factors to optimize your chances of conversions. Here are 6 tips for creating great screenshots.
1. Storytelling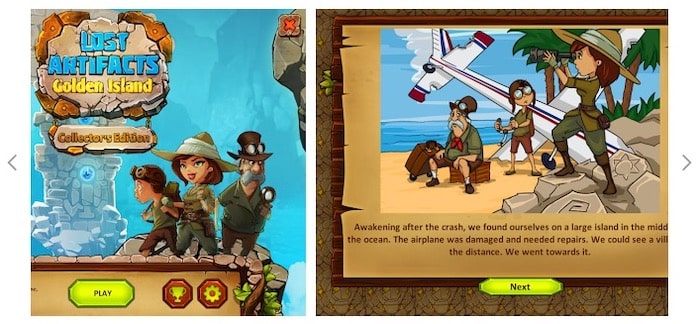 In mobile app marketing, appealing to emotions is a great way to convert users.
To do this, offer an attractive virtual tour of your app with a compelling story. The first screenshot can present the main function of the application and you can develop the other features in the following screenshots in an attractive and logical way. The screenshots should be connected to each other.
Make sure you create an interesting and compelling storyline. If it is, users will scroll to the end of the screenshots and download your app.
2. Add text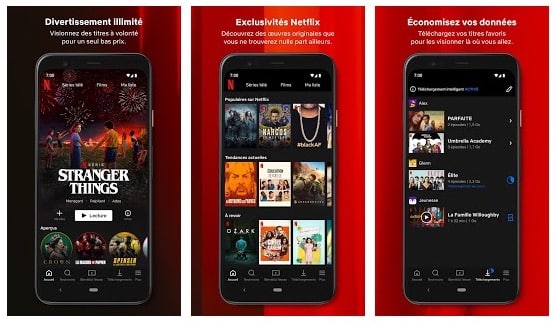 Adding text above the screenshot is becoming more and more common. This allows to explain clearly how the application works.
However, we should not add text randomly, here is how to do it:
The text must be readable.
It should be no longer than two lines.
Use verbs to highlight the features of the application.
Match the text to the app's design style.
3. Designing your screenshots
Concretely, which images to choose to design your screenshots? A user goes through an average of 6 to 8 steps before deciding to download an application. There are different design approaches to attract his attention and convince him.
Snapshots
This method is recommended if your app is particularly easy to use or if the features are already known. Thus, large online shopping brands do not hesitate to choose this simple and equally effective method.
Appeal to emotions by integrating characters
One of the things you can do is integrate physical characters into your screenshots. This is a great way to direct your audience to where you want to take them. All you have to do is follow the gaze of the character. Naturally, users look at the same place, for example, the CTA…
Facial expressions can also play a role. Angry or defiant expressions are particularly suitable for violent or strategic games.
Tests with screenshots that feature characters show an average improvement of 5-10% over screenshots without characters.
Artistic screenshots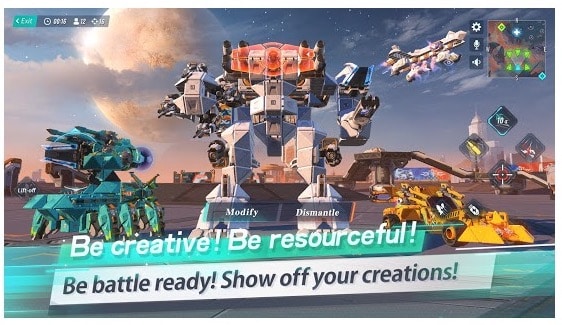 This method is often used for games, it presents images or illustrations. It is mainly an overview of the game story or the presentation of the main character. Here the screenshots show detailed graphics.
4. Show the benefits of your application
What can your application bring to the user? How can its features make his daily life easier? Through your screenshots, you can show how the features of your app can solve the problems of your audience.
If you offer a useful app, don't be afraid to emphasize all its benefits.
5. Adapting your application to the international audience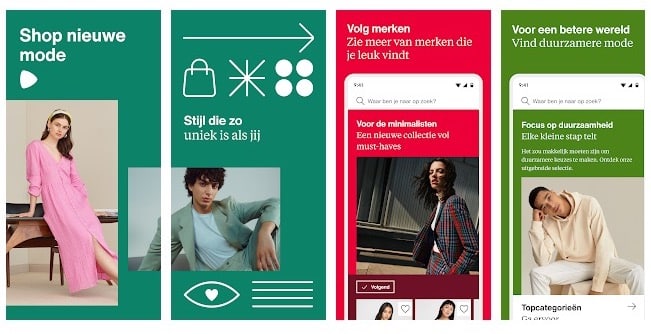 You will need to adapt the language to address an international audience. Localizing the keywords is essential for optimization on the App store. Remember that your app is also in an international market, so you will need to translate the descriptions, title and keywords to optimize your chances of conversion.
The google web browser, Chrome, allows you to adjust languages perfectly, so don't hesitate to use this solution. Their screenshots also adapt to the culture and country!
You can also hire professional translators to adapt your titles, descriptions and keywords to foreign markets.
6. Test the screenshots
Your designs can be great, but first they need to appeal to the right users. For this, you can perform A/B testing. This way, you will be able to count the number of views, clicks and conversions to know which screenshots work best for you.
Please note: It is necessary to create several variations of screenshots and go through the testing phase. This is a great way to better understand user behavior and increase conversion rates.
The first step to take in mobile app marketing is creating striking screenshots. Your app deserves to be noticed on the App store, use these tips to design screenshots and maximize your conversion rate.